Talk with your County Councilmember, Sheriff, more at tonight's CSA Open House
Tonight's the night – bring your concerns and questions to this year's Community Service Area open house for White Center/North Highline, 7 pm tonight at Seola Gardens: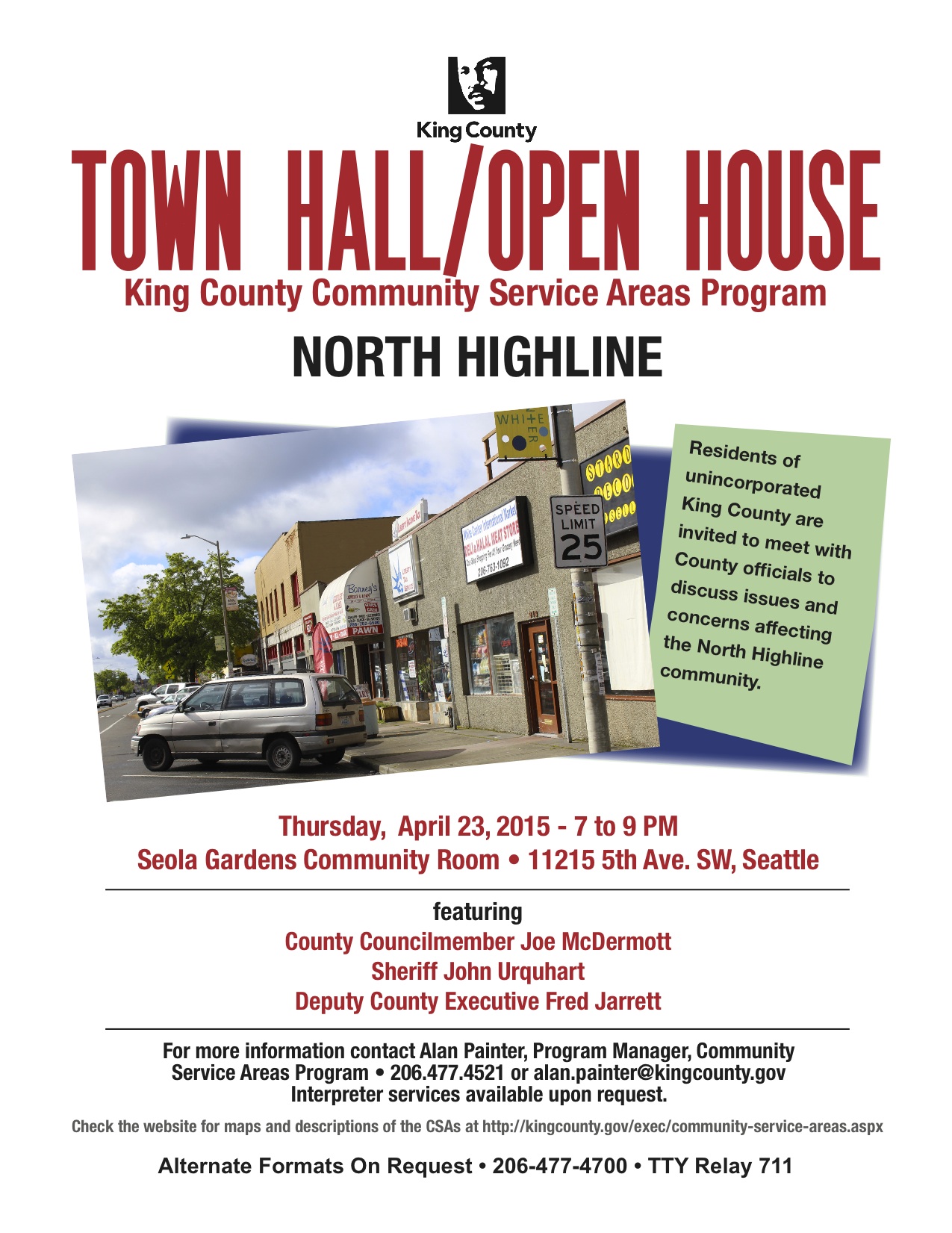 As the flyer says, those expected to be there to talk with you include County Councilmember Joe McDermott and County Sheriff John Urquhart. Read more about the CSA program here.
You can follow any responses to this entry through the RSS 2.0 feed. Both comments and pings are currently closed.