Groundbreaking ceremony March 19th for new White Center Library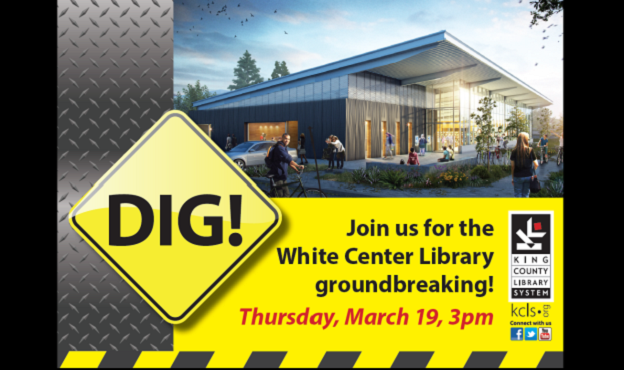 The announcement came with the newest event listings for the White Center Library – a groundbreaking ceremony is set for the new library, 3 pm March 19th. No details of the ceremony yet; the new library site is along 107th, east of 16th. Here are the plans/drawings shown at the November 2013 public meeting about the project.
You can follow any responses to this entry through the RSS 2.0 feed. Both comments and pings are currently closed.