Backpack giveaway tomorrow at Westwood Christian Community
Student(s) in your family, or someone you know, in need of school supplies? Check out this event just north of White Center tomorrow (Wednesday):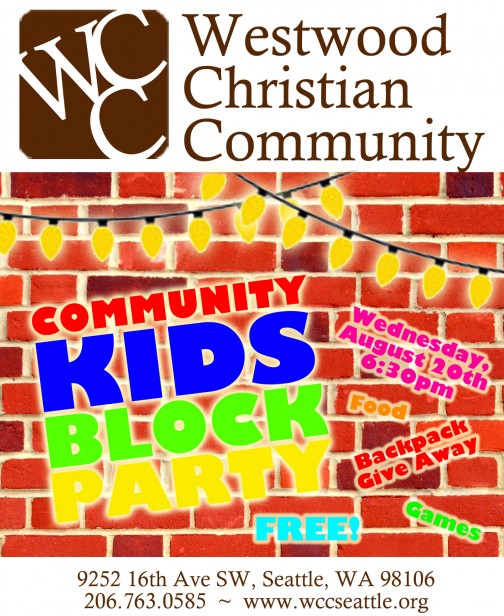 You can follow any responses to this entry through the RSS 2.0 feed. Both comments and pings are currently closed.