White Center Weather Watch: Saturday night snow!
(Live traffic cam from 16th/107th)
7:32 PM: It's been an hour and a half now since snow moved into the south end of the metro area – and there's no sign it's stopping any time soon. The National Weather Service does NOT have any warnings in effect for the general area, since they don't expect it to total more than an inch; at WCN/WSB headquarters on the south end of West Seattle, we're up to about 3/4″. Drive carefully if you have to go out – here's hoping you don't! If any incidents to report or photos to share, you'll find us at whitecenternow@gmail.com. Thanks!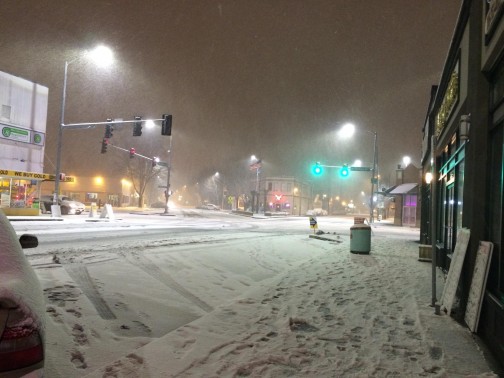 2:50 AM: Snow's stopped. Thanks to the person who texted a photo from 16th/Roxbury!
You can follow any responses to this entry through the RSS 2.0 feed. Both comments and pings are currently closed.