Video: White Center Heights Elementary students tell their 'True Stories' at Dubsea Coffee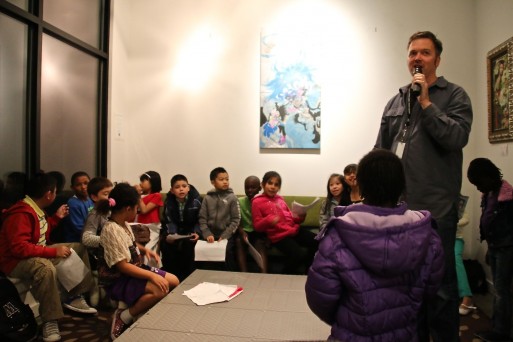 After regional coverage of its academic success, White Center Heights Elementary had a fun followup last night – with the third-graders of Community Room 145 taking centerstage at Dubsea Coffee in Greenbridge, telling the "True Stories" they've been writing. We were there to capture it on video:
White Center Heights student storytellers from West Seattle Blog on Vimeo.
If you missed the recent Seattle Times (WCN partner) story about WCH's test-score improvements – read it here.
You can follow any responses to this entry through the RSS 2.0 feed. Both comments and pings are currently closed.