Video: VIP visitors, volunteers at WestSide Baby for 'Day of Caring'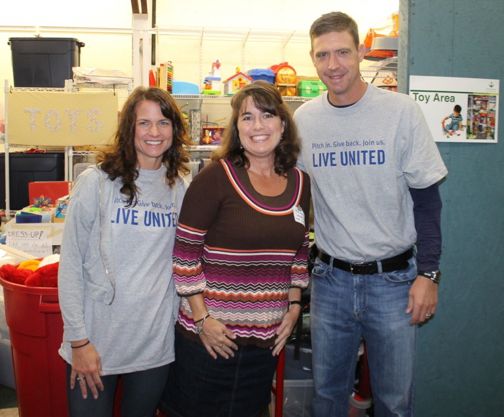 (Photos and video by WCN's Patrick Sand)
Of course EVERY day is a "day of caring" at White Center-headquartered WestSide Baby, which helps thousands of families every year. But today is THE volunteerism-centered "Day Of Caring" for United Way of King County – and this year's campaign chairs, former Mariners baseball player Dan Wilson and wife Annie Wilson, started their day at WS Baby! Above, they posed with WS Baby's executive director Nancy Woodland. They of course had something to say to the amassed volunteers, too:
Also as part of Day of Caring, volunteers from Virginia Mason are working at WestSide Baby, where there's always lots to do, to take donations, diapers, car seats, and other necessities and make them ready for the families who will use them: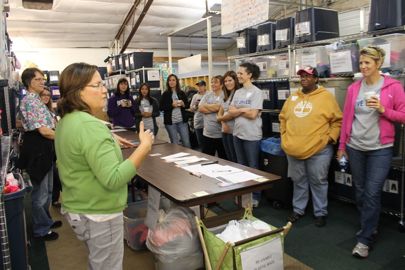 You can help WestSide Baby any time – here's how to volunteer, and here's information on other ways of giving.
You can follow any responses to this entry through the RSS 2.0 feed. Both comments and pings are currently closed.