Tonight: White Center Art Walk, September edition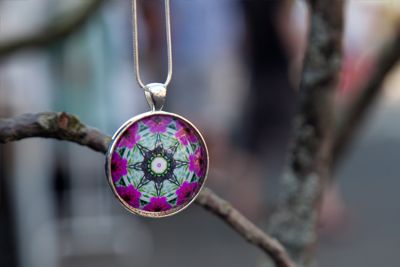 It's White Center Art Walk night, 6-9 pm! One of the places you can stop for art and treats is Center Studio (9611 16th SW), whose proprietor Lonjina Verdugo sends word of what she has in store:
September Artist: Sarah Barrick at Center Studio

Please join us every 3rd Saturday of the month during Art Walk and enjoy what Center Studio has to offer. This month, Sarah Barrick's photography based visual interpretations of the ratios and proportions found in the study of sacred geometry examine the perspective of the mandala principle where existence is described as 'orderly chaos.' She hopes that the beauty of her circular images give pause and create a space for the mind to wander, to wonder, and to appreciate what she sees as inseparable parts of a total vision of reality. www.sarahbarrick.com

We will be enjoying snacks and sips from 6-9 pm tonight with specials on classes if you sign-up while at the studio. Plus, if you have been wanting to try us out, we are offering our first Community Yoga night Sunday, 9/16, at 5:30. Cost is donation only. All are welcome!
Anybody else part of Art Walk tonight? Send info! whitecenternow@gmail.com
You can follow any responses to this entry through the RSS 2.0 feed. Both comments and pings are currently closed.