Traffic alert: Crash at 26th and Roxbury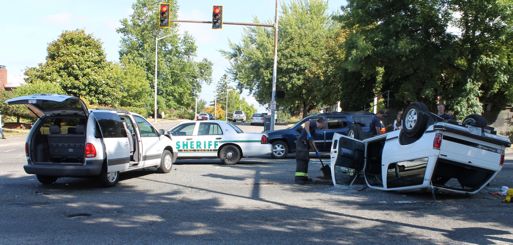 Avoid 26th/Roxbury and vicinity for a while – while the crash in our photo did not result in injuries serious enough for anyone to have to go to the hospital, according to investigators, it did block eastbound traffic on Roxbury and all but one westbound lane. We'll check back on the traffic situation a bit later to see if it's cleared.
UPDATE: It's clear now.
You can follow any responses to this entry through the RSS 2.0 feed. Both comments and pings are currently closed.