Happening tonight: White Center Art Walk, February 2012 edition!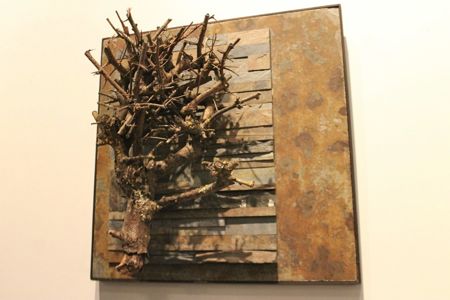 (Added 7:51 pm – "The Solace of a Wounded Heart" by James C. Bassett at Dubsea Coffee)
More than a dozen venues participating this time around – and the full lineup of venues and artists can be found on the White Center Art Walk's website. This includes what you might call a pre-funk at the Mutant Bicycle Building – first on the list. Have fun!
You can follow any responses to this entry through the RSS 2.0 feed. Both comments and pings are currently closed.