'Help protect my neighborhood': A public plea in White Center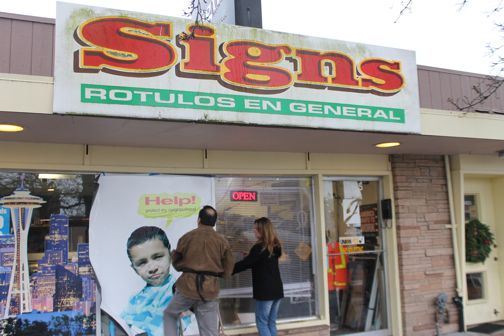 Outside Jimenez Signs in White Center, a new sign this afternoon – asking for help in protecting WC, following this morning's deadly shooting across the street at Seattle Roll Bakery. Carlos Jimenez, a longtime community leader and entrepreneur, has campaigned against violence before, and says it is time to make a stand again.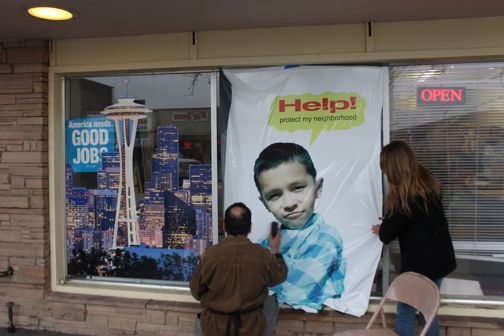 You can follow any responses to this entry through the RSS 2.0 feed. Both comments and pings are currently closed.