In case you're heading south: Standoff in Burien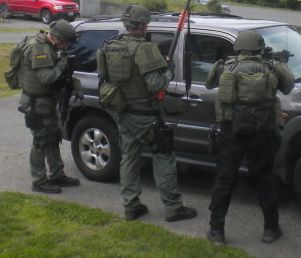 Thanks to Steve for the photo, which we've cropped so it doesn't give away sensitive information – he e-mailed to let us know about a police standoff in the area of 14th/124th in Burien (map), involving threats between family members in a nearby residence. Since he shared the info with us, we're letting you know in case you're planning to head through that area. No word of any injuries so far.
You can follow any responses to this entry through the RSS 2.0 feed. Both comments and pings are currently closed.