MLK Day of Service: Two White Center notes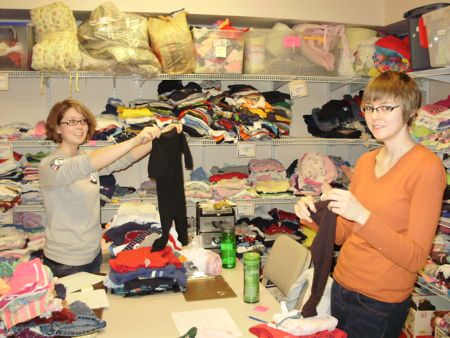 First, crossposted from partner site West Seattle Blog – a chance to volunteer Monday afternoon at WestSide Baby in White Center, offered by executive director Nancy Woodland:
WestSide Baby would love extra hands on MLK Day! We've received so many donations of clothes since the holidays, we could really use extra teen or adult hands to sort through all the donations. We inspect each article of clothing for cleanliness and condition before we shelve it by size so it's ready for another volunteer to place it in an order for local children in need.

We will be open extra hours on Monday from 2-5pm for up to 15 volunteers! It's a great opportunity for high schoolers looking for service hours on their day off. Please let us know you are coming by emailing sarah@westsidebaby.org.

We will also have our regular third Thursday Sorting Frenzy this Thursday evening from 7-9 pm!
WestSide Baby HQ is at 10032 15th SW (map).
Also, there's an event Monday morning at the Southwest Boys and Girls Club at Greenbridge, including the American Red Cross and HOPE Worldwide Washington. They're going to rally with volunteers at the club at 10 am, with Seahawks stars, Sea Gals cheering team members, and Blue Thunder on hand, then go out to canvass local neighborhoods with safety information including escaping from fires and safely heating homes – the info will be in English and Spanish.
Tags: American Red Cross, Dr. Martin Luther King Jr. Day, WestSide Baby
You can follow any responses to this entry through the RSS 2.0 feed. Both comments and pings are currently closed.