Search under way now in White Center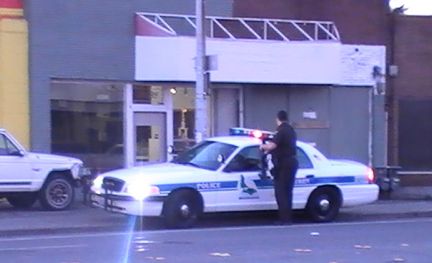 According to King County Sheriff's Office spokesperson Sgt. John Urquhart, the search around 16th/102nd is for a man who ran when a bail bondsman tried to arrest him – as they are legally allowed to do, he adds. The first call was about a "man with a gun" – but that, Sgt. Urquhart says, turned out to be the bail bondsman. More as we get it.
Tags: Crime, helicopter
You can follow any responses to this entry through the RSS 2.0 feed. Both comments and pings are currently closed.