Fireworks sales start today in White Center (and vicinity)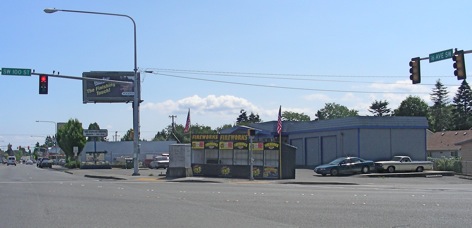 If you're in unincorporated King County, personal fireworks will be on sale starting at noon today. We noticed a few stands-in-the-making in White Center on Friday, including the one above at 100th/16th. But even though you can start buying them today, setting them off is only legal 9 am-midnight on the 4th (next Saturday) – and remember they are banned in neighboring cities Burien and Seattle. Here are all the King County rules.
Tags: 4th of July, fireworks
You can follow any responses to this entry through the RSS 2.0 feed. Both comments and pings are currently closed.