White Center snow update: First Metro bus-route changes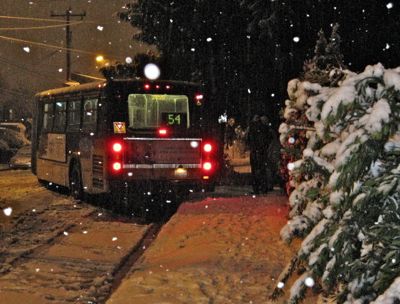 (54 bus in trouble earlier in West Seattle)
Metro has posted its first route changes here. Among them – 21 is not operating south of Roxbury right now.
You can follow any responses to this entry through the RSS 2.0 feed. Both comments and pings are currently closed.