White Center Hallo-weekend: Full Tilt party scenes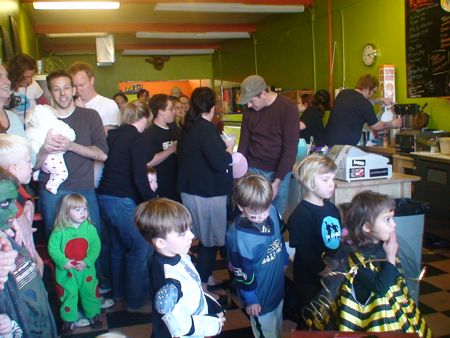 We dropped by Full Tilt Ice Cream shortly after this afternoon's pre-Halloween party started (note the clock over the cones), and the place was already jammed. Appropriately enough for a place with pinball and game machines, Pac-Man made an appearance: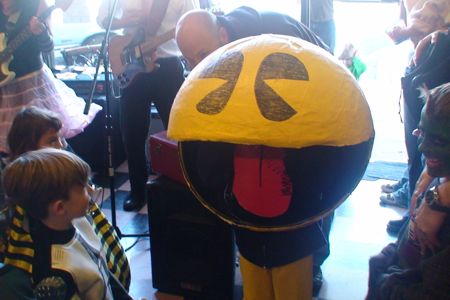 Musical entertainment was courtesy of the Not-Its:
We're still looking for White Center Halloween activities to add to the events calendar – if you know of one coming up between now and The Big Day/Night, please e-mail us, whitecenternow@gmail.com – thanks!
Tags: Full Tilt Ice Cream, Halloween
You can follow any responses to this entry through the RSS 2.0 feed. Both comments and pings are currently closed.