Power outage in White Center and beyond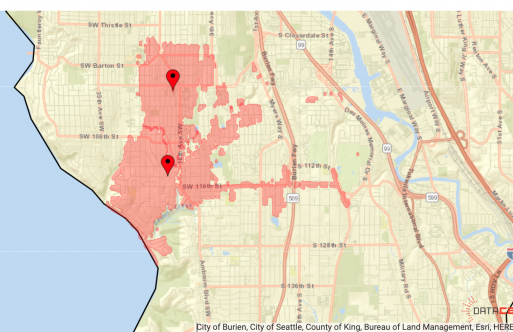 That's the map for a big Seattle City Light outage that started around 3 am for more than 8,000 homes/businesses in White Center and elsewhere in North Highline as well as parts of West Seattle and Burien. No word from SCL on the cause, yet.
You can follow any responses to this entry through the RSS 2.0 feed. Both comments and pings are currently closed.