HOLIDAY GIVING: Help local firefighters' donation drive
If you can help – local firefighters who serve North Highline and Burien are looking for assistance in this year's donation drive: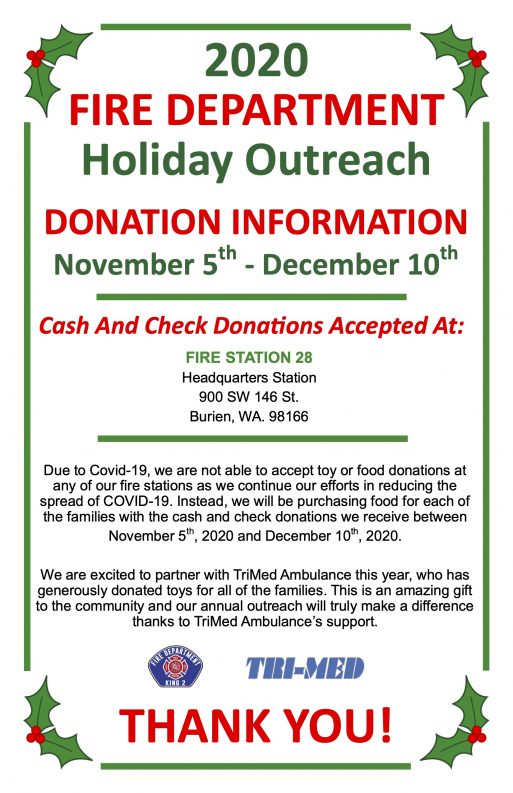 Whatever you can give, District 2 will use to buy food to donate to the 25 families it's helping this season.
You can follow any responses to this entry through the RSS 2.0 feed. Both comments and pings are currently closed.