WHITE CENTER PRIDE: The flag is up!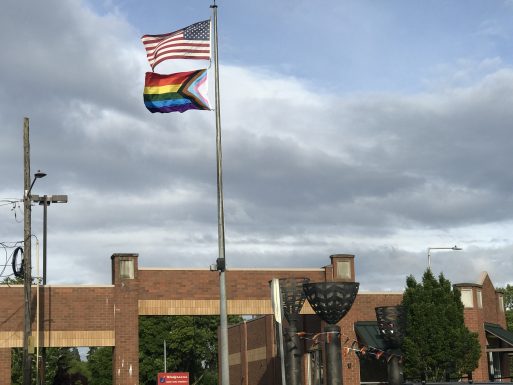 (WCN/WSB photo)
As previewed, tonight brought the White Center Pride flag-raising to Triangle Park at 16th/Roxbury/Delridge. The flag went up during a ceremony streamed online. This year, organizers explain, they're flying "the progress flag, which celebrates POC and Trans communities, in solidarity with the Black Lives Matter movement."
You can follow any responses to this entry through the RSS 2.0 feed. Both comments and pings are currently closed.