Evergreen High School student serves as State House page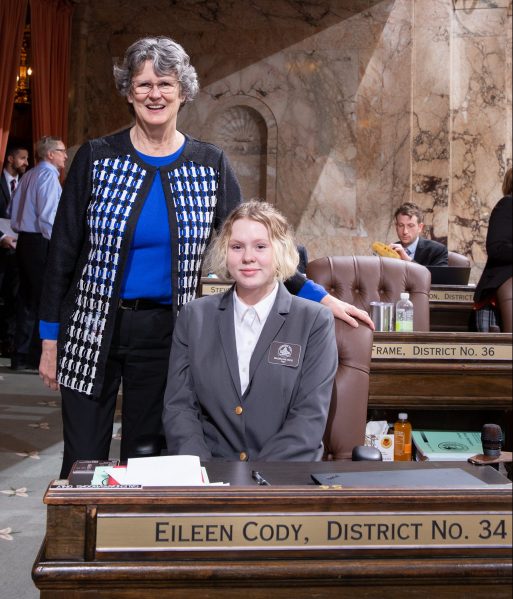 (Photo courtesy State Legislative Support Service)
A White Center student will have a unique experience to share at school next week. Here's the announcement we received:
Maddy Rice, a student at Evergreen High School, served as a page this week in the Washington State House of Representatives.

Sponsored by State Rep. Eileen Cody (D-West Seattle), Maddy is the child of Bobby and Andy Rice of Seattle. Pages assume a wide variety of responsibilities, from presenting the flags to distributing amendments on the House floor. Pages support the efficient operation of the Legislature while also receiving daily civics instruction, drafting their own bills, and participating in mock committee hearings.
You can follow any responses to this entry through the RSS 2.0 feed. Both comments and pings are currently closed.