WHITE CENTER WEATHER: Icy bog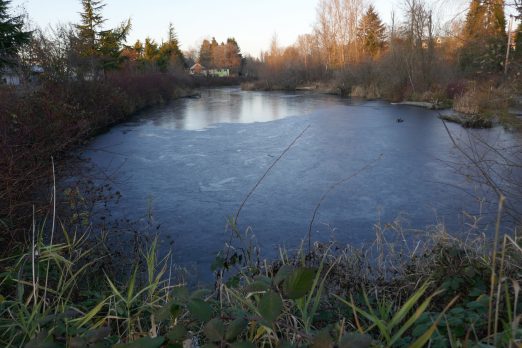 Thanks to Gill for the photo – the White Center Bog iced over as temps dipped below freezing over the weekend. Now that clouds have moved in, it's warming up … a little.
You can follow any responses to this entry through the RSS 2.0 feed. Both comments and pings are currently closed.