UPDATE: 2-alarm fire in White Center ruled arson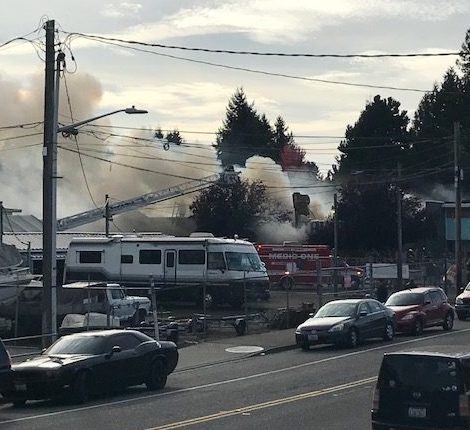 (Reader photo)
3:24 PM: Thanks to Aaron for the tip. The big fire callout is for a commercial property on the west side of downtown White Center, 17th/98th.
3:58 PM: Reader photo added atop the story. The fire has gone to 2 alarms.
(WCN photos from here down)
5:26 PM: Talked with firefighters at the scene. The building is 9811 17th SW, the old Atlas Electric building, just south of the dental building; records show it was sold earlier this year. Nobody in the building when the fire started; nobody injured. The cause remains under investigation. Firefighters expect to be on scene for a w more hours.
6:50 PM: More photos: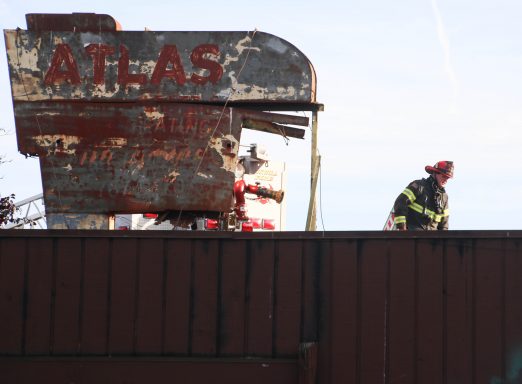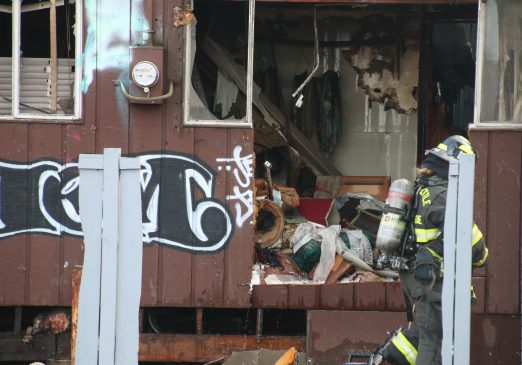 ADDED MONDAY: The King County Sheriff's Office tells us this fire has been ruled arson. If you have any information, call the Arson Tip Line – 800-55-ARSON.
You can follow any responses to this entry through the RSS 2.0 feed. Both comments and pings are currently closed.