SIGN'S UP: Biscuit Bitch prepares for Thursday opening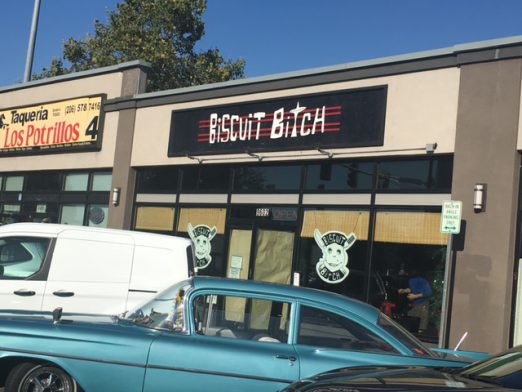 A week and a half ago, we reported that the White Center expansion of Biscuit Bitch had set September 5th as its opening date – and now one of the last big touches is complete: The sign.is up. Hours for starters will be Wednesdays-Fridays 7 am-2 pm and Saturdays-Sundays 8 am-3 pm, closed Mondays and Tuesdays.
You can follow any responses to this entry through the RSS 2.0 feed. Both comments and pings are currently closed.