TOWN HALL TIME: King County reps coming to White Center on September 12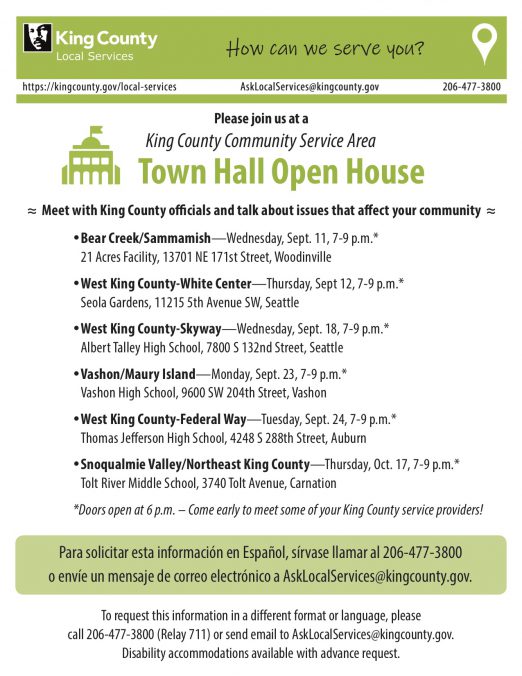 It's almost that time again – come talk with and hear from King County reps at the annual Unincorporated Area Town Hall Open House for North Highline. As the poster says, it's set for 7-9 pm Thursday, September 12th, at the Seola Gardens community room (11215 5th Avenue SW). Doors will open at 6 so you can arrive early and talk with county reps one-on-one.
You can follow any responses to this entry through the RSS 2.0 feed. Both comments and pings are currently closed.