HONK! Fest West 2019 is on! South Park tonight, White Center on Saturday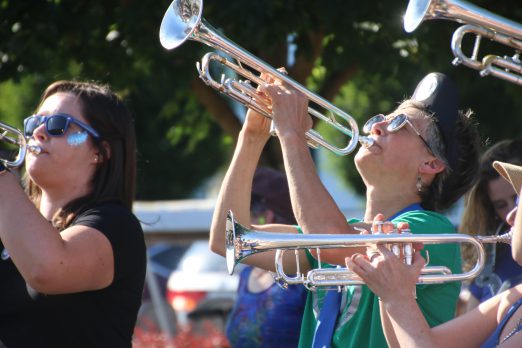 The Filthy FemCorps – photographed as HONK! Fest West got going in South Park tonight – are also on the music festival's lineup for White Center tomorrow. We visited South Park in the early going; music continues there until 9 tonight. Hours for White Center on Saturday are 1-6 pm; 16th SW will be closed in the heart of downtown, Roxbury to 98th, with four stages, as the festival guide (PDF) shows. The band schedule is here. It's free but the bands generally welcome tips, if you can bring some cash for that.
You can follow any responses to this entry through the RSS 2.0 feed. Both comments and pings are currently closed.