1 WEEK AWAY: Learn about local successes in fighting youth substance abuse
You're invited to this big event in White Center one week from tonight: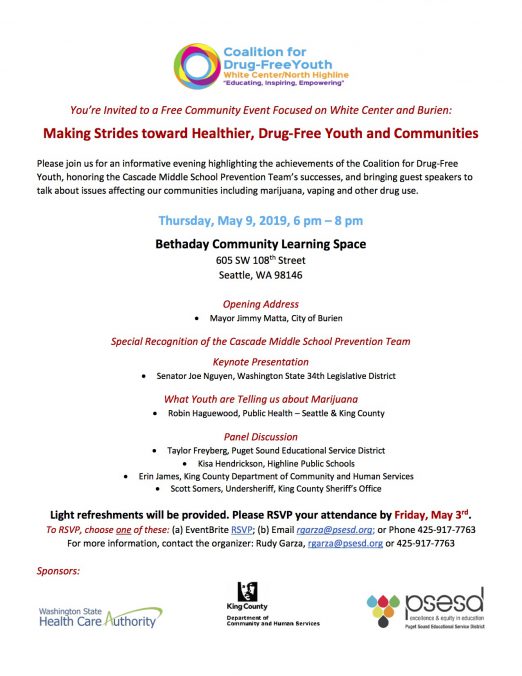 (See the invitation in full-size PDF here.)
You can follow any responses to this entry through the RSS 2.0 feed. You can skip to the end and leave a response. Pinging is currently not allowed.