HOLIDAYS: A visit to the White Center Library Guild's bazaar/book sale
1:37 PM: Out and about on this sunny pre-Thanksgiving Saturday? Stop by the White Center Library before 3 pm for the Library Guild's annual bazaar and bake sale. Some handcrafted items, and some rummage sale-y items too:
Proceeds benefit library programs. Haven't been to the library? It's at 1409 SW 107th.
ADDED 9:40 PM: Thanks to Gill Loring for sharing these photos: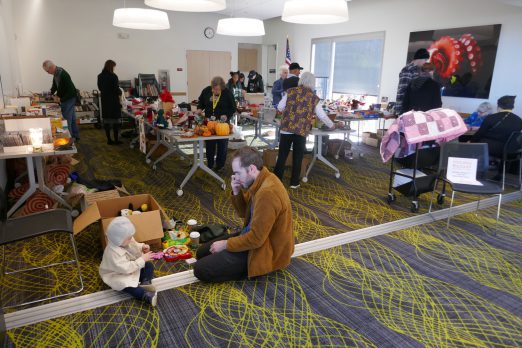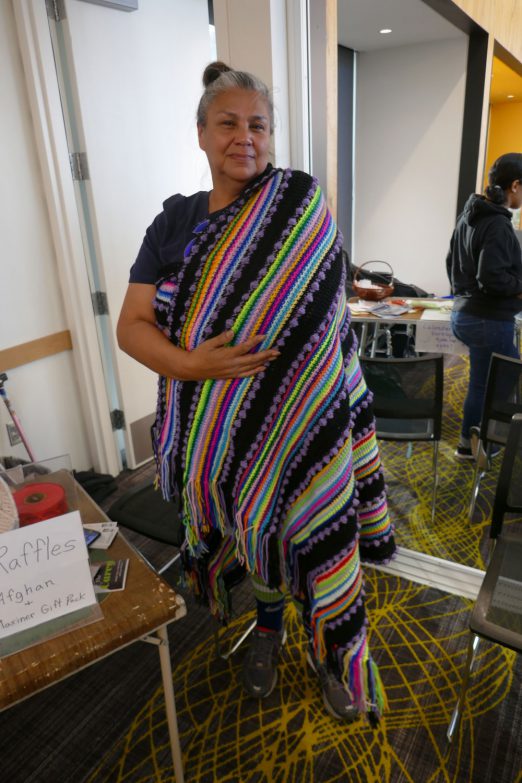 This bazaar had raffles – above, the afghan winner; below, the Mariners Gift Pack winner: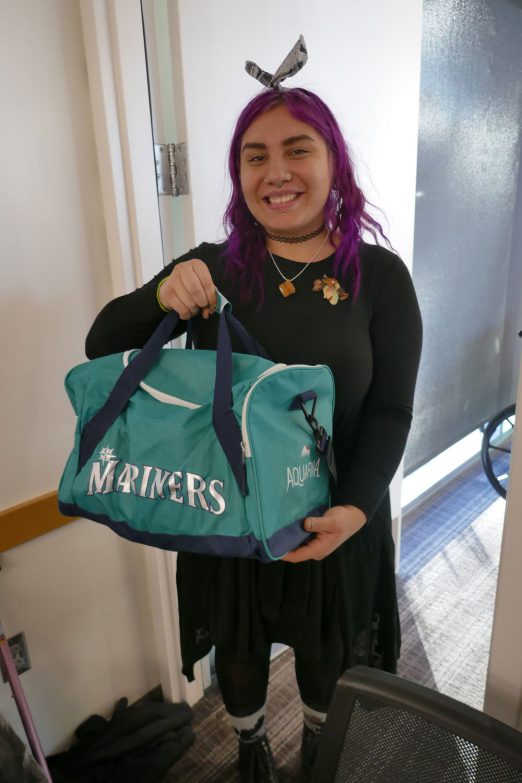 And … it's not a bazaar without warm fuzzies: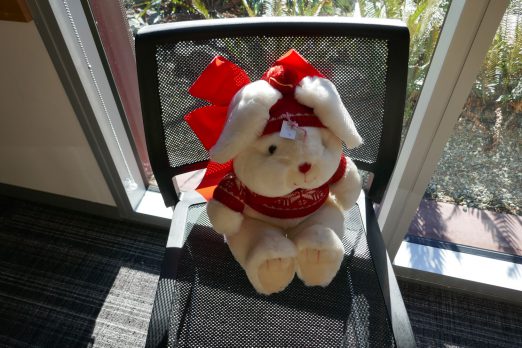 By the way … the library will be closed on Thanksgiving Day.
You can follow any responses to this entry through the RSS 2.0 feed. Both comments and pings are currently closed.