DEVELOPMENT: Ex-Barrel Tavern demolished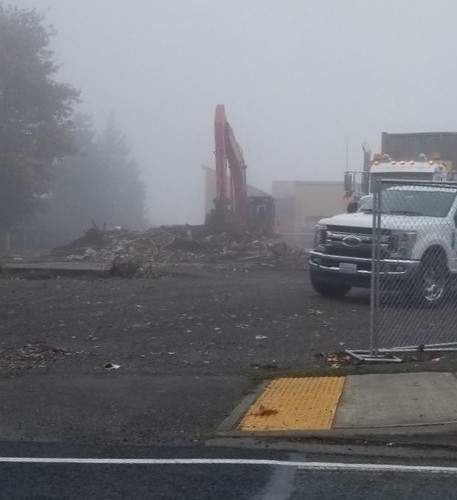 Thanks to Iris for tweeting the photo. What was once the Barrel Tavern is now rubble. We noticed the telltale pre-demolition fence around the site recently; Iris reports that the demolition happened in this morning's fog. We checked county permit records and so far what we've found – besides the issued demolition permit – is this notation from last year: "Mandatory pre-application meeting to discuss feasibility for mixed-use development consisting of a 3-story structure with medical offices, residential apartment units, and ground-floor café and retail spaces." County Assessor's Office records (from which the photo below is taken) list the site as having the same ownership as South Seattle Veterinary Hospital next door.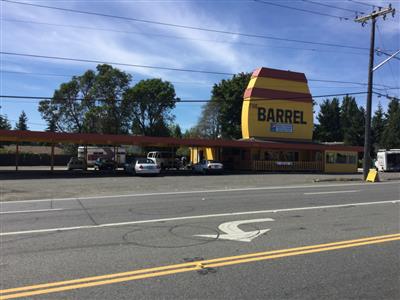 Some history goes down with the ex-Barrel, such as this.
You can follow any responses to this entry through the RSS 2.0 feed. Both comments and pings are currently closed.