House fire on 28th SW in North Highline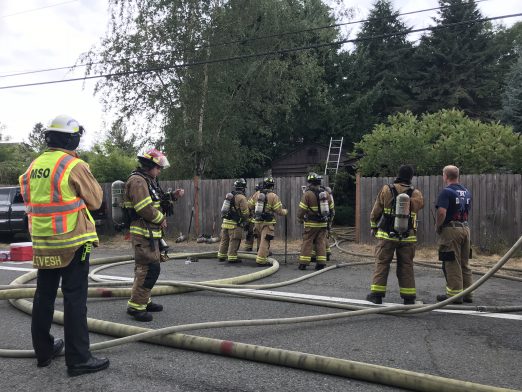 North Highline and other fire departments fought a house fire in the 10200 block of 28th SW this afternoon. (Thanks to everyone who texted us about this – 206-293-6302 text or voice is our 24-hour hotline.) The incident commander told us at the scene that no one was hurt and they don't believe anyone was in the house when the fire started; they were investigating the cause.
You can follow any responses to this entry through the RSS 2.0 feed. Both comments and pings are currently closed.