VIDEO: Dead Baby Bikes Downhill 2018's White Center rollout
For a little while on Saturday evening, bicycle traffic took over northbound traffic on 16th SW in downtown White Center. The occasion – the Dead Baby Bikes Downhill, maybe the wildest ride in the metro area every year. Riders gathered at Drunky's Two Shoes BBQ before taking off. It's a party on wheels as well as a spectacle.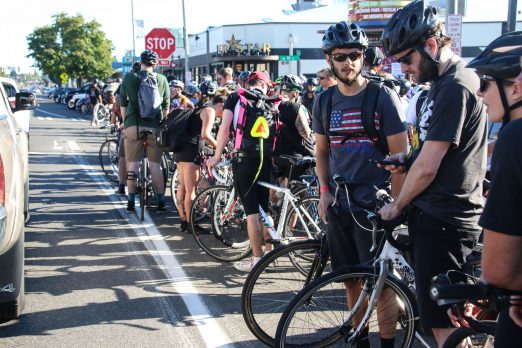 Many bikes had personalities all their own: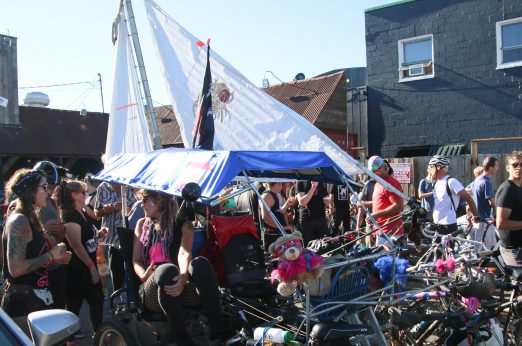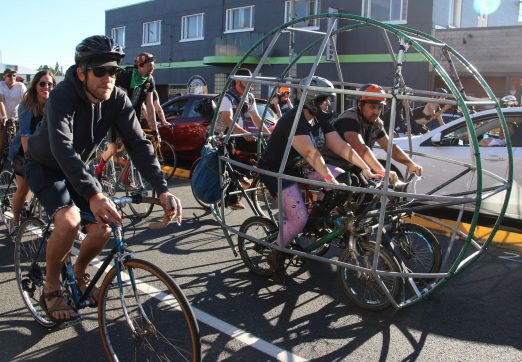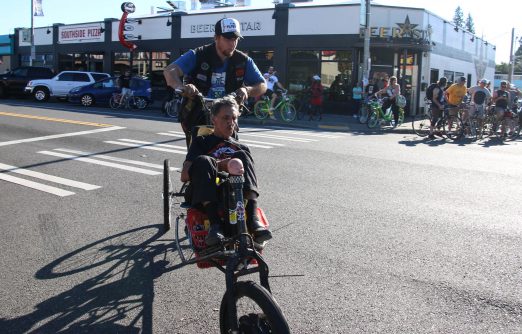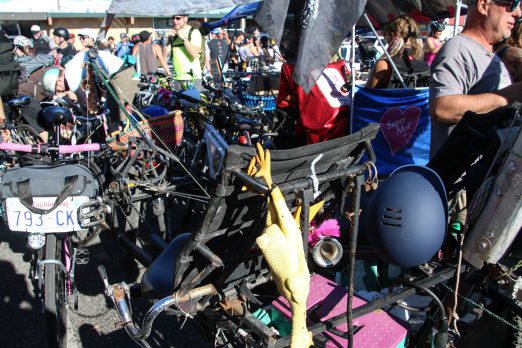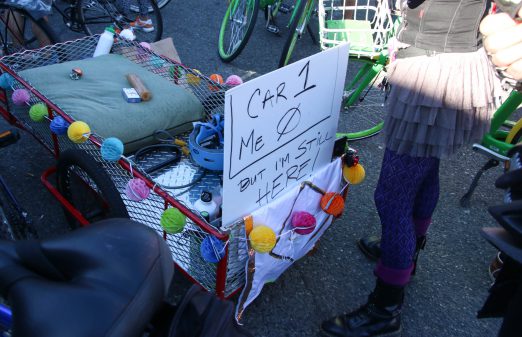 Riders' gear packed personality too: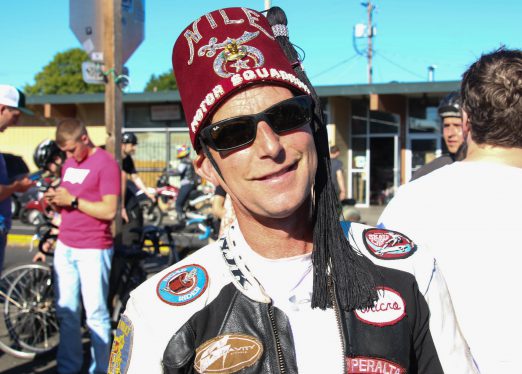 That's Mike Shaughnessy from West Seattle. The riders numbered in the hundreds – we lost count – and headed for Georgetown.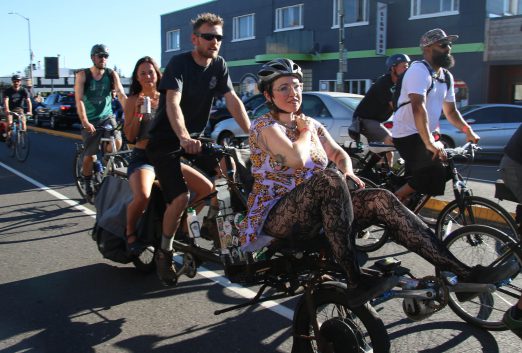 This was the 22nd DBB Downhill
You can follow any responses to this entry through the RSS 2.0 feed. Both comments and pings are currently closed.