UPDATE: Power outage blamed on vault fire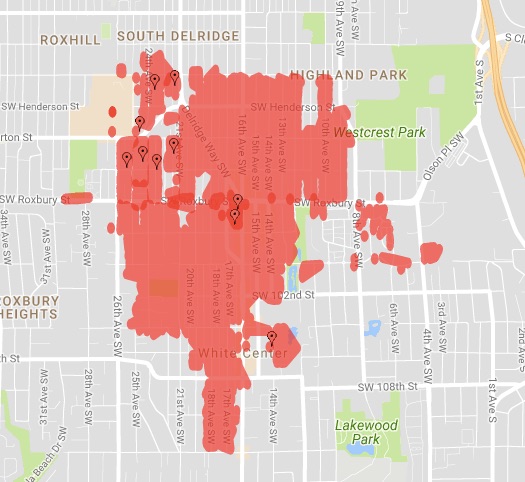 7:29 PM: Out of power? You're far from alone. 3,000-plus customers in White Center and south West Seattle, because of a vault fire near 22nd/Roxbury. (And Roxbury is currently blocked by the Seattle Fire response.) We're covering the outage on partner site West Seattle Blog – go here for the latest.

8:41 PM: The City Light map shows just about everyone should be back on. If you're not, please be sure they know – 206-684-3000.
You can follow any responses to this entry through the RSS 2.0 feed. Both comments and pings are currently closed.