VIDEO: Legendary White Center poet Richard Hugo celebrated at Mac's Triangle Pub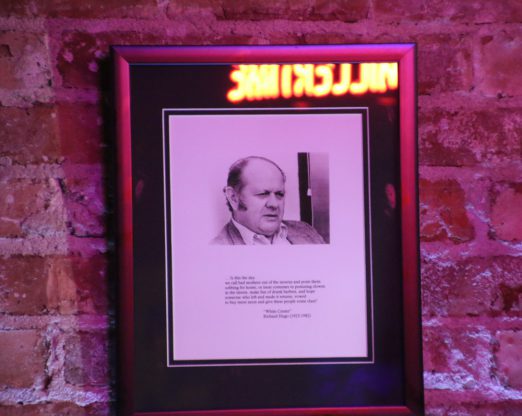 It's long been lamented that White Center was without a fixed tribute to perhaps its most legendary son, poet Richard Hugo (1923-1982). Now there's one on the walls of Mac's Triangle Pub, where 16th, Delridge, and Roxbury meet, placed there Thursday night during a literary event, "Homage to Richard Hugo Night." Readers included the organizers Nicholas O'Connell, founder of thewritersworkshop.net, read a Hugo poem in the early going: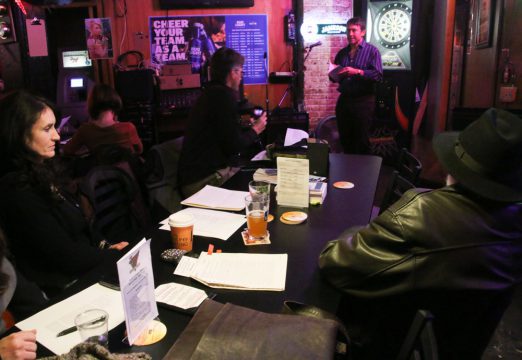 White Center resident Jeff Smoot read from his essay, "Finding Richard Hugo in White Center," which will be published in an upcoming online literary magazine.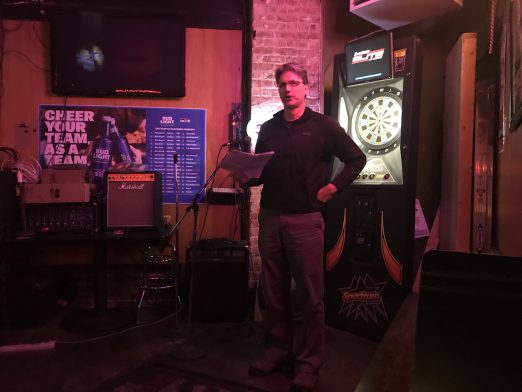 Triangle Pub proprietor "Mac" McElroy read a Hugo poem particularly apropos to running a bar:
Smoot is hoping this "might become an annual event that preserves Hugo's White Center legacy in some way." That legacy includes a 1980 poetry collection titled "White Center."
You can follow any responses to this entry through the RSS 2.0 feed. Both comments and pings are currently closed.