White Center Christmas Tree Lighting set for Saturday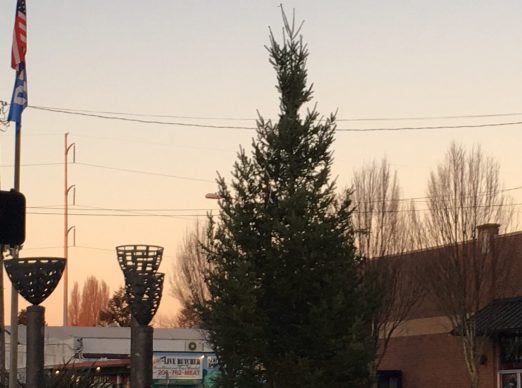 Just in – word of White Center's next big holiday celebration:
This Saturday 12.17.2016 at 6 pm, celebrate the holidays at White Center's community Christmas tree! Try out some hot beverages from new White Center shop Moonshot Coffee, dance to DJ TTop, and take photos with Santa!

Located at Roxbury and 16th Ave SW in front of Mac's Triangle Pub .

Food donations are accepted and will be delivered to the White Center Food Bank.

Primarily sponsored by:
The Triangle Pub
Tom the Live Butcher
White Center Tools

With additional donations from:
Tommysound
Moonshot Coffee
The White Center Chamber of Commerce
White Center Community Development Association
McLendon Hardware

For questions contact Tommy of Tommysound, White Center Chamber of Commerce Vice President, 206.229.7937
You can follow any responses to this entry through the RSS 2.0 feed. Both comments and pings are currently closed.