Superstar librarian Nancy Pearl draws a crowd as Full Tilt Ice Cream 'guest scooper'
From books to scoops! Seattle's legendary librarian Nancy Pearl is scooping a special flavor at Full Tilt Ice Cream until at least 3:30 pm, as the first chapter in Full Tilt's series of special one-week-only scoop-shop flavors honoring local icons, to "pay homage to the people, places and events that have made Seattle the amazing place that it is." Hers is peanut butter with a fudge swirl, and she's opening the series in part because it's National Library Week! We were there around 2:30 and the shop was wall-to-wall with fans.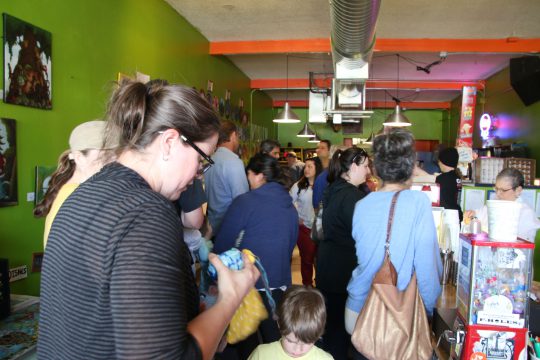 Part of the proceeds, FT says, are going to the White Center Library Guild, which will soon be supporting this brand-new branch: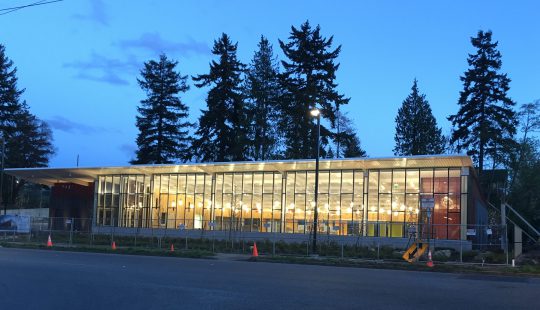 FT says future icons will include "Mudhoney, the Space Needle, Richard Hugo, Sub Pop, Frances Farmer, Easy Street Records, and August Wilson." Stay tuned for dates, and flavors!
You can follow any responses to this entry through the RSS 2.0 feed. Both comments and pings are currently closed.