4-vehicle crash at 16th/102nd, no serious injuries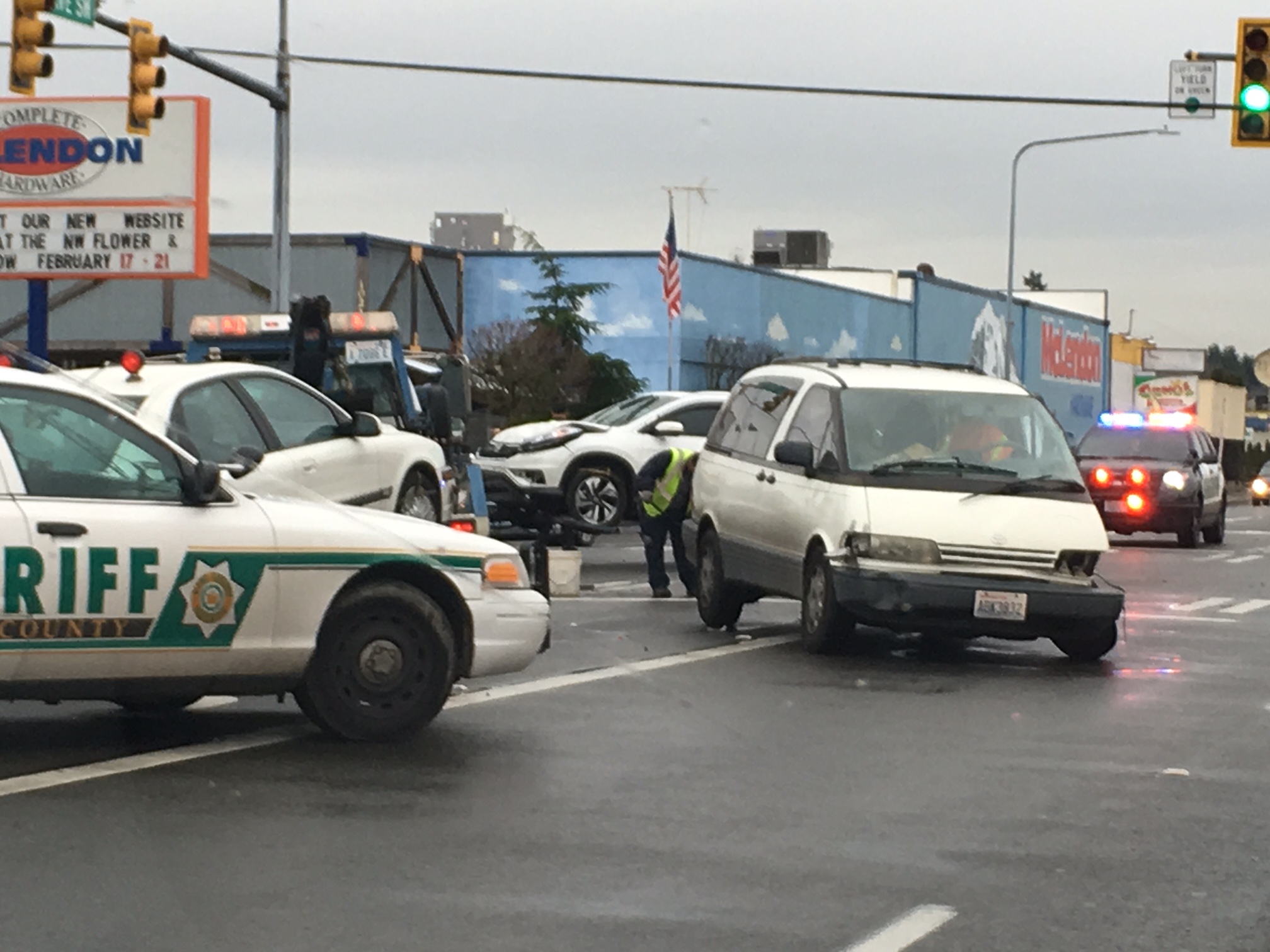 Thanks to Gill for the tip – we just checked out a crash that blocked northbound 16th SW for a while at the intersection with SW 102nd. King County Sheriff's Deputies told us at the scene that four vehicles were involved but no one was seriously hurt. Right now, as of 3:40 pm, they're about to tow the last vehicle, so the intersection should be fully open again shortly.
P.S. Breaking-news tips for White Center (and West Seattle) are welcome at any time – text or call 206-293-6302 – thank you!.
You can follow any responses to this entry through the RSS 2.0 feed. Both comments and pings are currently closed.