White Center scene: A little roadside cleanup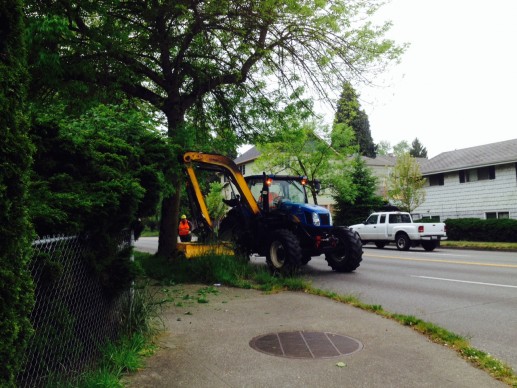 Thanks to @smokeycretin9 for the tip via Twitter … county crews were out doing some roadside mowing this morning; we caught up with them along eastbound Roxbury, just east of downtown White Center. So if you travel Roxbury later today – you might notice the south side looks neater!
You can follow any responses to this entry through the RSS 2.0 feed. Both comments and pings are currently closed.