White Center restaurants: The Rose Petals now at 16th/98th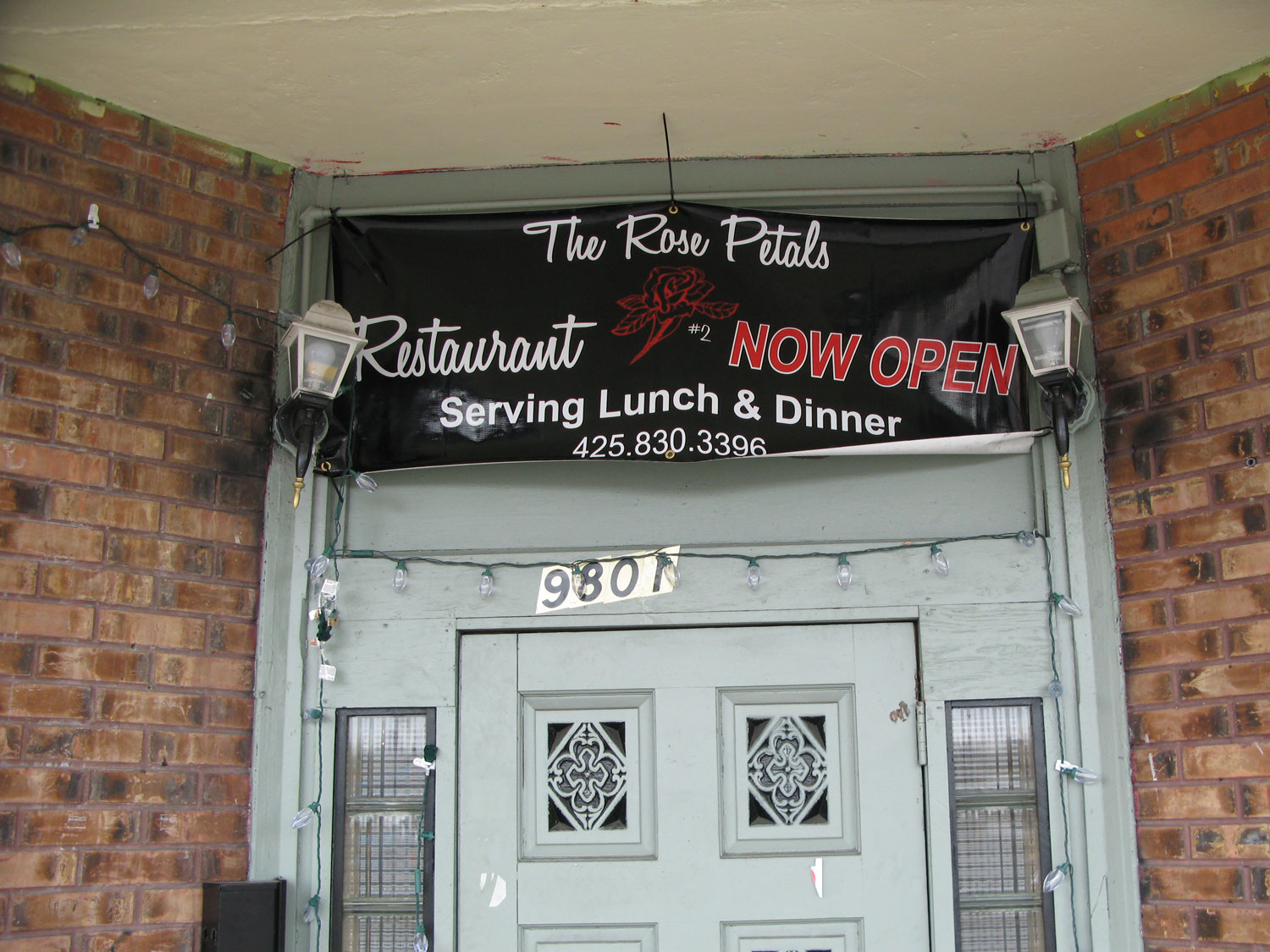 (Photo courtesy Gill)
After a rocky past and a false start or two for the long-vacant building at 9801 16th SW, it is now home to a new restaurant. After getting reports about The Rose Petals moving in, but finding nothing online, we tried a couple times to find out more in person, but apparently chose the wrong days. Finally, we have information courtesy of the Seattle Weekly, which has the story here. SW reports that it's operated by a much-respected soul-food chef, Helen Coleman, who has had restaurants at two other spots in the city. Though the banner says The Rose Petals is open for lunch and dinner, the story says they're open for dinner now, adding lunch in a few weeks.
SIDE NOTE: In case you can't quite place the building, its past incarnations included bars The Wall and The Hang Around, and a medical-marijuana lounge. An unrelated dispensary has been occupying the lower, west-facing level.
UPDATE, JANUARY 12: Seattle Weekly now reports it's been contacted directly by Helen Coleman, who tells SW she is NOT associated with this new restaurant. Read their update here.
You can follow any responses to this entry through the RSS 2.0 feed. Both comments and pings are currently closed.