Missing dog: Have you seen Missy?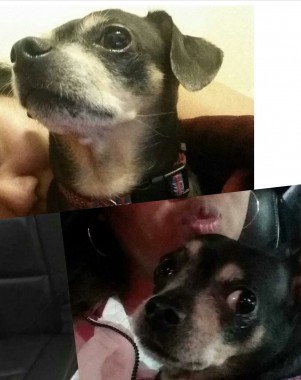 Another missing dog – have you seen her?
HI EVERYONE! I have a missing dog. Her name is Missy. She is a minpin/chihuahua. She is a little over a feet long. She is black and has brown on her face (as you can see on the pictures) she goes by the name Missy and she doesn't bite so if you do see her, please call her over. She is 3 years old. She doesn't have a tag or anything. She went missing this morning around Mt. View Elementary area. I love her and miss her very much so please spread the word!!! Please message me or my boyfriend here or text me, thanks! 5187792247
You can follow any responses to this entry through the RSS 2.0 feed. Both comments and pings are currently closed.