White Center Weather Watch: Burn ban; snow view
BURN BAN: As of 1 pm today (Sunday), a Stage 1 Burn Ban will be in effect for all of King County. That means no fireplace/woodstove use unless you are certified as having no other "adequate source of heat," and no outdoor fires. This will be in effect, says the Puget Sound Clean Air Agency, until further notice.
SNOW VIEW: Belated thanks to Gill for sharing this view of snowy White Center on Saturday: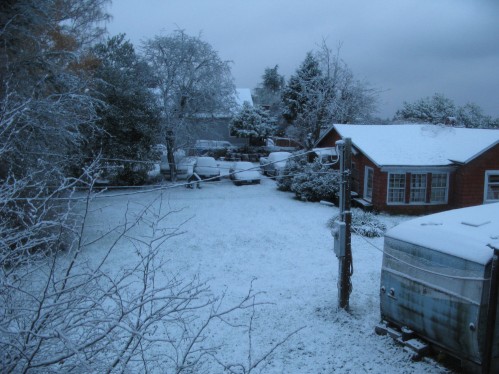 No more snow in the forecast – but below-freezing temps are hanging around!
You can follow any responses to this entry through the RSS 2.0 feed. Both comments and pings are currently closed.