Followup: 'Bunker' entry and other scenes from bog-area encampments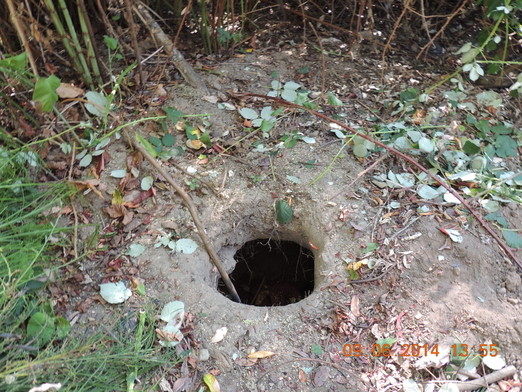 As reported here last week, this month's North Highline Unincorporated Area Council meeting included some graphic descriptions of what county workers have found, and cleaned up, at illegal encampment sites in White Center's "bog" area. We followed up with senior engineer Ken Gresset, who spoke at the NHUAC meeting, to ask if he had photos illustrating what he had described, and he did. Above, the entrance to the one-person underground "bunker" they found. Next, two more general photos from campsites: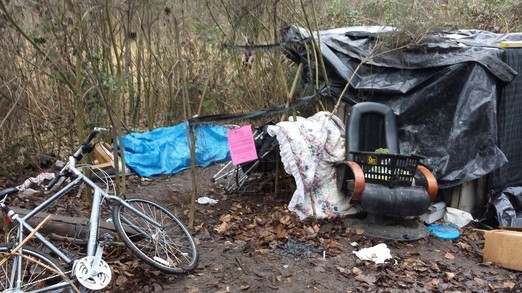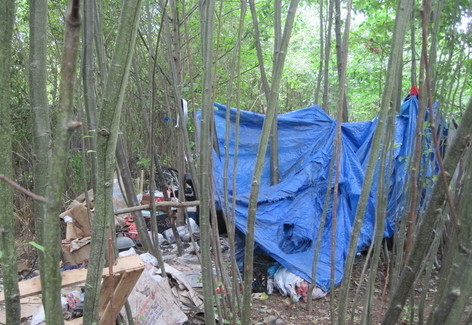 Gresset explained at the NHUAC meeting that safety concerns require King County Sheriff's Office assistance for most work in these areas – not because of the campers, but because of criminals who tend to hide in the same areas: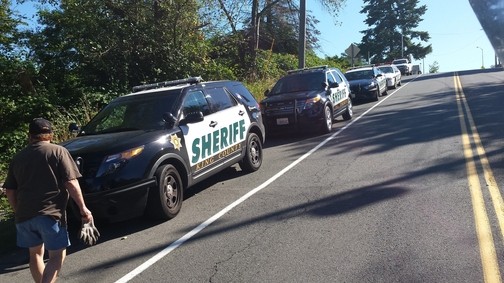 He also mentioned addicts' use of these areas and the discovery of piles of used hypodermic needles and syringes. No photos available of those, though.
You can follow any responses to this entry through the RSS 2.0 feed. Both comments and pings are currently closed.