White Center Crime Watch: Break-in at Dubsea Coffee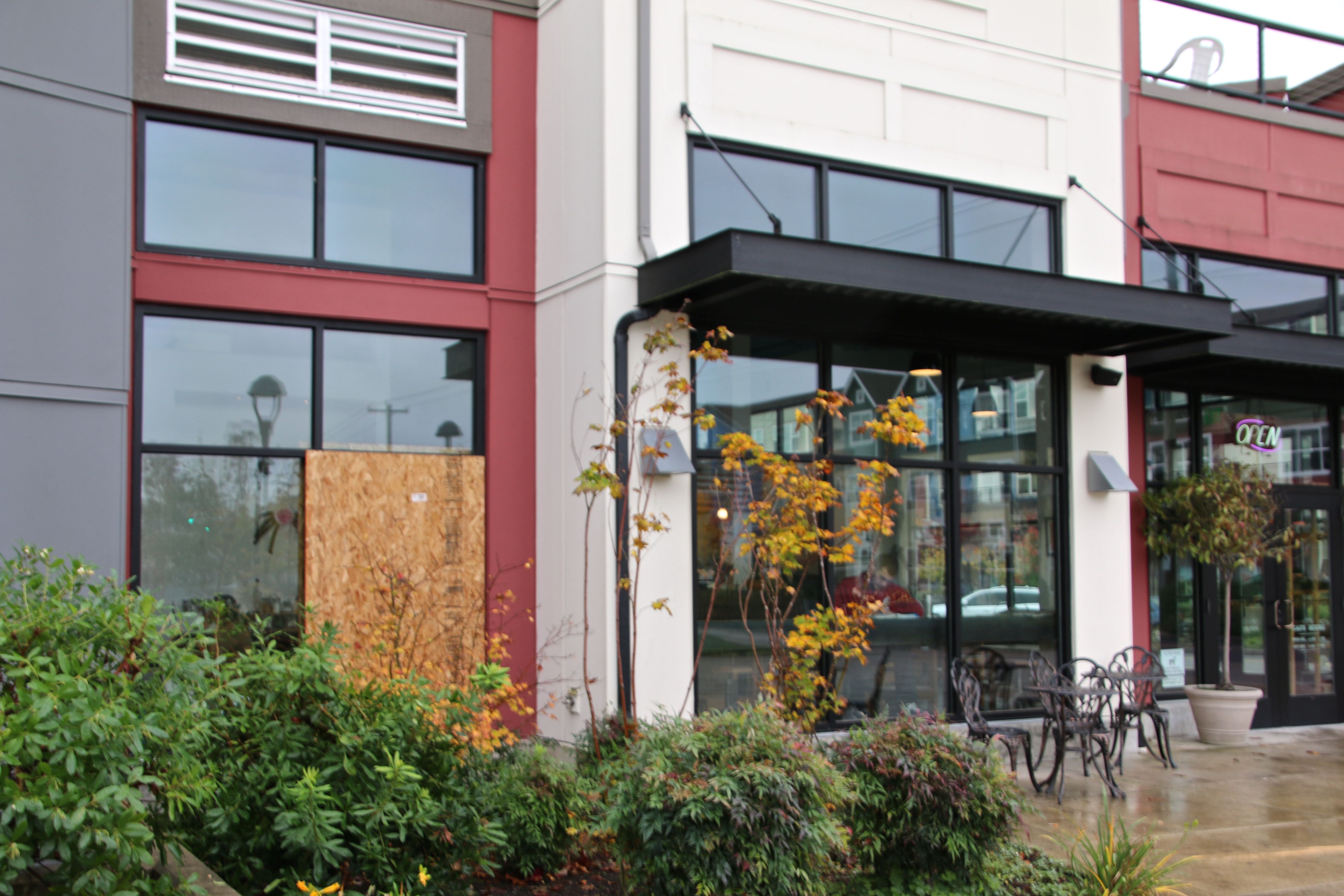 Did you notice the boarded-up window at Dubsea Coffee today? Somebody smashed a window to break into the Greenbridge coffee shop, staff confirmed. We heard about it via Twitter:
@westseattleblog did you hear about what happened at Dubsea? Ugh! pic.twitter.com/ImK7FXX5x5

— Marcia Ventura (@marciaventura) November 3, 2014
Marcia, who tweeted the photo, said the broken window was right over the kids' area. Some items were stolen, according to staff. (added) WCN reader Carrie says the burglar(s) even turned on the grill and cooked/ate some food, besides breaking into the office. She adds, "Dubsea is a small, local business that promotes a strong sense of community and it's sad that some jerks would do this to them."
P.S. If you have concerns/questions about North Highline crime, be at the NH Unincorporated Area Council meeting Thursday night, 7 pm at NH Fire District HQ, with guests from the King County Sheriff's Office including new White Center Storefront Deputy Julian Chivington.
You can follow any responses to this entry through the RSS 2.0 feed. Both comments and pings are currently closed.