Rat City Recon music festival this Saturday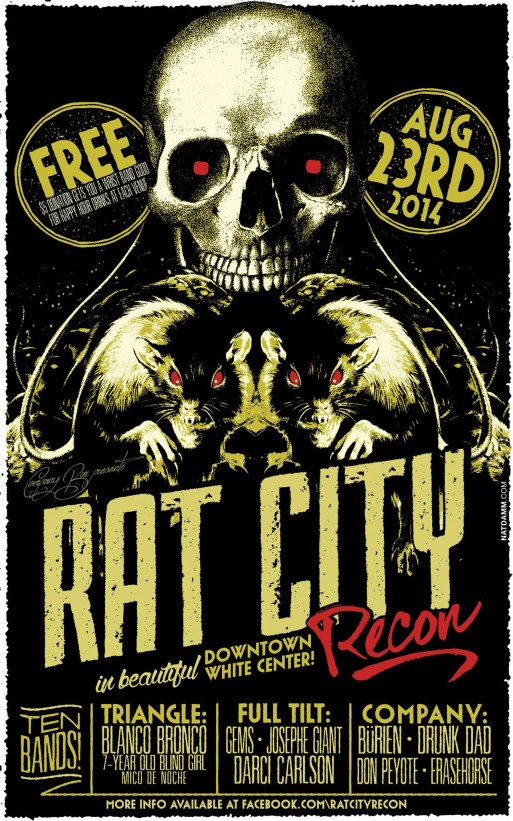 No need to leave the area this weekend, with events like this: Three venues, one night, 10 bands, so far. Here's the plan, according to the Rat City Recon Facebook event page:
It's that time, everybody! Rat City Recon is happening on August 23rd! Our music festival will feature 10 bands at 3 venues in downtown White Center. Here is our lineup:

Mac's Triangle Pub:

Blanco Bronco
7-Year Old Blind Girl
Mico de Noche

Full Tilt:

Gems
Joseph Giant
Darci Carlson

Company Bar:

Burien
Drunk Dad
Don Peyote
Erasehorse

Rat City Recon is a free event. Pre-order for our exclusive t-shirt is available at each of the venues. $20 will guarantee you a shirt in your size and a wristband good for happy hour drinks at each venue all night. Stay tuned for set times. See you in Rat City!
You can follow any responses to this entry through the RSS 2.0 feed. Both comments and pings are currently closed.