Scenes from Night Out 2014 in North Highline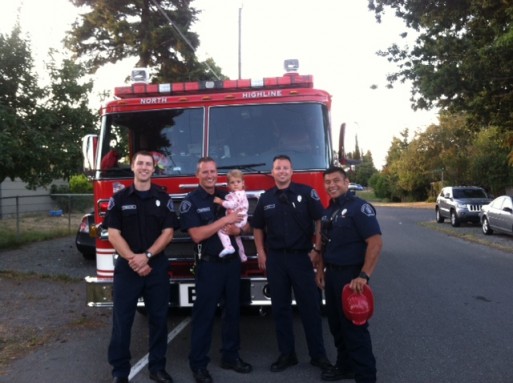 Thanks to North Highline Unincorporated Area Council president Barbara Dobkin for sharing photos from a lively Night Out gathering in NH – our apologies for delayed publication. Above, NH Fire District firefighters stopped by. Below, King County Sheriff's Office was represented too – that's Major Jerrell Wills in uniform: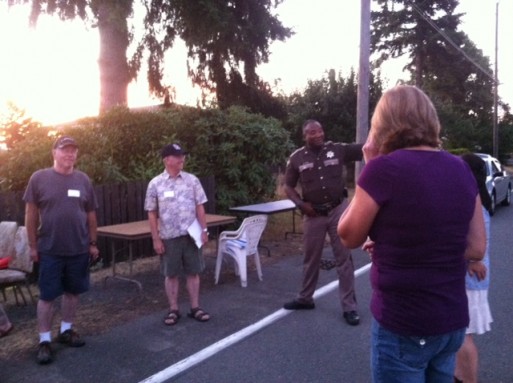 And he wasn't alone: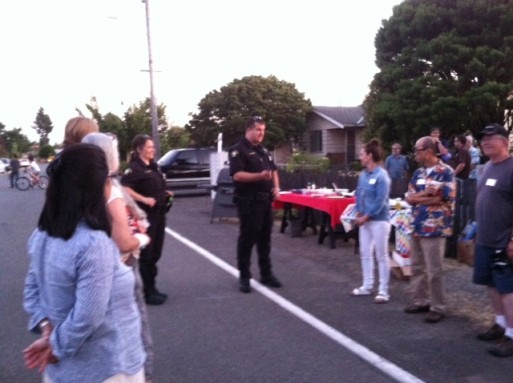 Next year, let us know if you are having a Night Out party – we would love to stop by a few, as we do on the other side of the city-county line – whitecenternow@gmail.com any time!
You can follow any responses to this entry through the RSS 2.0 feed. Both comments and pings are currently closed.