Election 2014: North Highline Fire District 'benefit charge' passing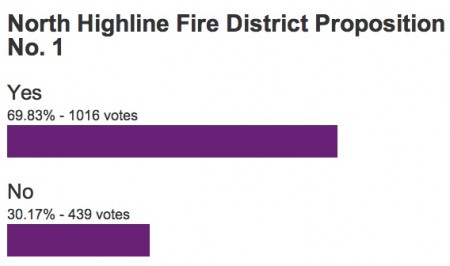 It needs 60 percent approval – and so far, after the first ballot count in tonight's election, the North Highline Fire District benefit charge has almost 70 percent approval. Here's the full list of election results from around King County; next ballot count will be out tomorrow afternoon.
You can follow any responses to this entry through the RSS 2.0 feed. Both comments and pings are currently closed.