Power outage east and south of White Center, blamed on tree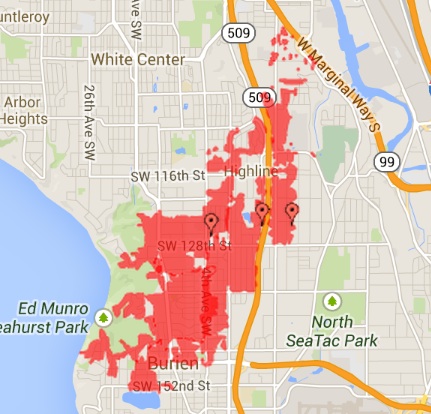 (7:07 am screengrab of City Light map showing where the outage is affecting homes/businesses)
Seattle City Light has more than 7,000 homes/businesses out of power this morning, mostly to the east and south of here, hitting Burien especially hard. It's blaming a tree for falling on power lines and expects to have power back before the morning's over.
You can follow any responses to this entry through the RSS 2.0 feed. Both comments and pings are currently closed.