Early-morning crash at Roxbury/Olson
The Olson/1st Ave. hill to/from Highway 509 at the east end of SW Roxbury is open again after an hour-plus shutdown following a one-car crash.
(First two photos courtesy Jason)
According to monitored radio communications, three people were taken to the hospital.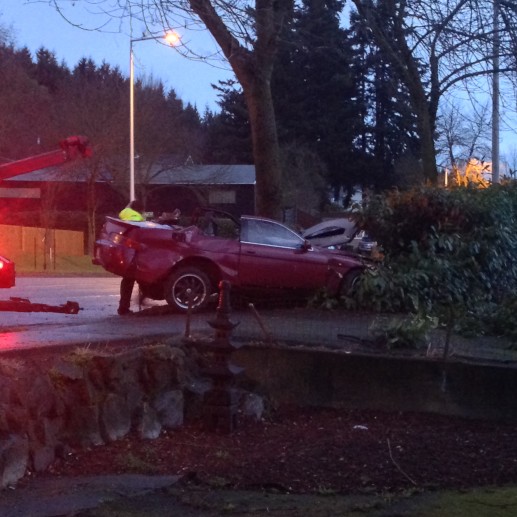 The red Lexus went off the road, and rescuers had to cut its top off. The crash was reported at about 6 am and they finished pulling the car out around 7:30.
(Photo by WCN's Patrick Sand)
This crash comes less than a week after SDOT officially launched the SW Roxbury safety project with a meeting at Greenbridge. We don't know the victims' conditions.
You can follow any responses to this entry through the RSS 2.0 feed. Both comments and pings are currently closed.