Next public meeting set for new White Center Library: November 19
Just in – the announcement of the second public meeting about the new White Center Library: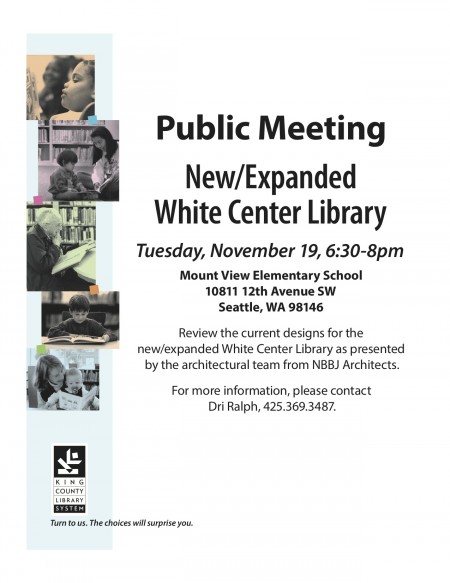 That's from the King County Library System, announcing the meeting at Mount View Elementary School (10811 12th SW), 6:30-8 pm on Tuesday, November 19th. Here's our coverage of the first meeting back in July.
You can follow any responses to this entry through the RSS 2.0 feed. Both comments and pings are currently closed.