Early alert: White Center Garden Tour on July 20th!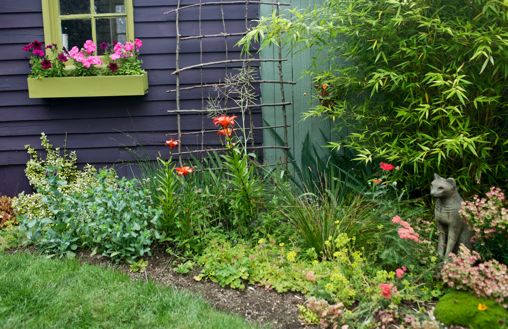 (2012 White Center Garden Tour photo by Nick Adams for WCN)
Announced by Vera Johnson of Village Green Perennial Nursery:
July 20th, 2013, 10 am. FREE!!!

White Center Garden Tour has been a much-anticipated tour for 18 years now, drawing tourgoers from the Olympic peninsula all the way to Portland.

10 gardens will be featured on this tour, 2 having rain gardens. Rain gardens are a very important way of handling our rain fall to prevent erosion and allow for water filtering into the soil./

Come and learn about how this works!
Maps will be made as a download file from the Facebook page as well as online at villagegreenpn.com – more info to follow soon.

This is entirely a community supported event. We get all of our money to host this event by sponsorship from many local businesses. This is the 19th year, born out of an idea from Peggy Weiss, who handled this event on her own for many years.
It's back as an independent event, full of educational gardens and community building. We hope you enjoy this event.
Here's the Facebook page for the WCGT.
You can follow any responses to this entry through the RSS 2.0 feed. Both comments and pings are currently closed.