Highline Public Schools' 1st day: More scenes from the superintendent's tour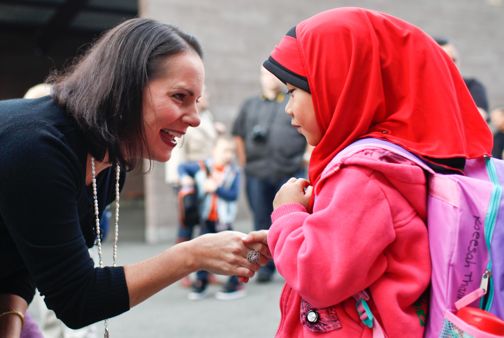 (Photos by Nick Adams for White Center Now)
White Center Heights Elementary kindergartener Roeesah Thanh not only started school today – she met new Highline Public Schools Superintendent Dr. Susan Enfield. WCH was the first of three schools Dr. Enfield visited this morning; for White Center Now, photojournalist Nick Adams joined the tour. Dr. Enfield rode the bus to get to the first stop: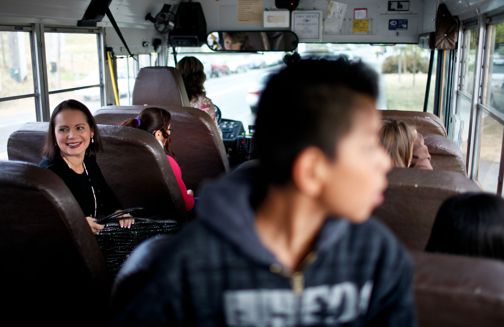 Lots of smiles as students including Ana Marie waited: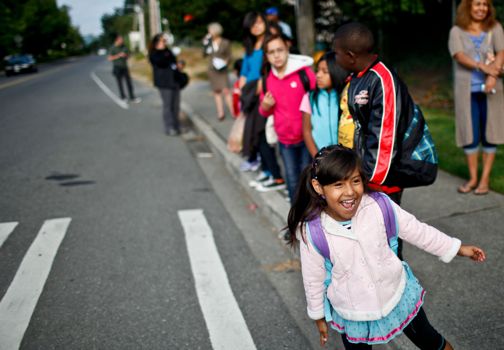 WCH 4th grade teacher Megan Foster's class got a visit: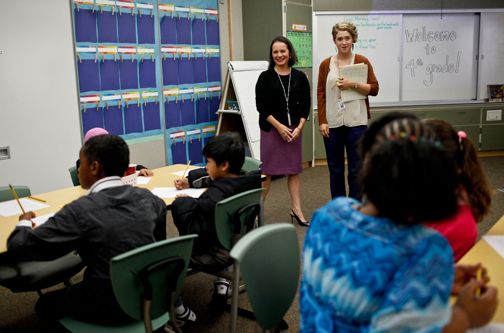 And Dr. Enfield talked with parents in a community room at the school: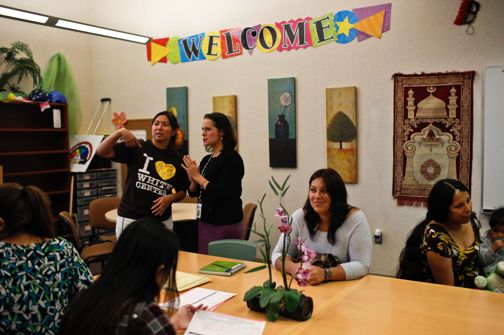 Amid the back-to-school clamor, there were quiet scenes too: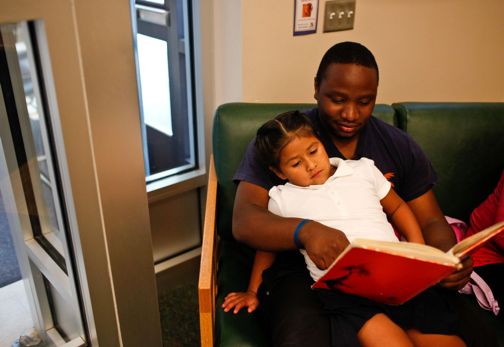 Mount View Elementary in White Center is where Edwin Campbell read to 1st grader Angelita Espinoza while waiting to finalize enrollment. Mount View students are wearing uniforms today; at least one teacher also showed up for school in something distinctive: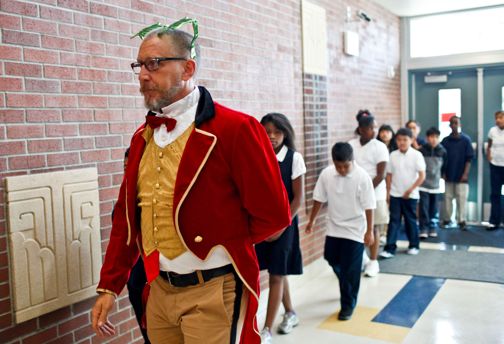 That's fifth-grade teacher Jamie Ewing, one of 16 educators in the nation honored by Microsoft'€™s Partners in Learning U.S. Forum earlier this year.
Accompanying Dr. Enfield on this morning's tour was the district's communications director, Catherine Carbone Rogers: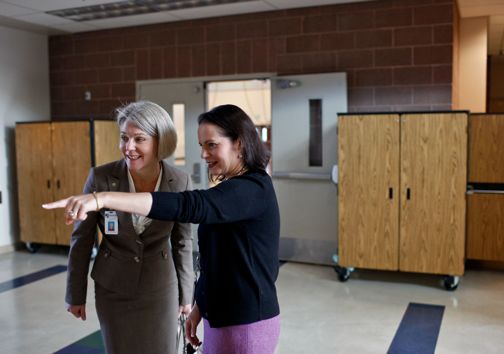 You can keep track of district news this year via the HPS website.
You can follow any responses to this entry through the RSS 2.0 feed. Both comments and pings are currently closed.