Update: Man killed in White Center crash, pulling out of his own driveway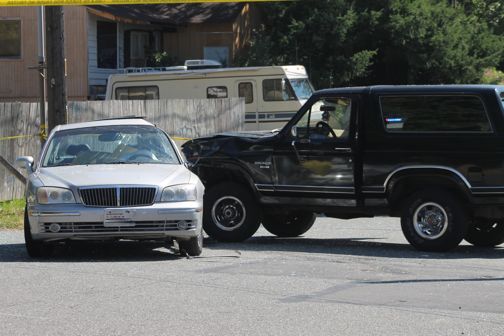 10:19 AM: The King County Sheriff's Office reports a fatal crash at 9th and 106th SW (map), with one person dead. We'll update from the scene shortly.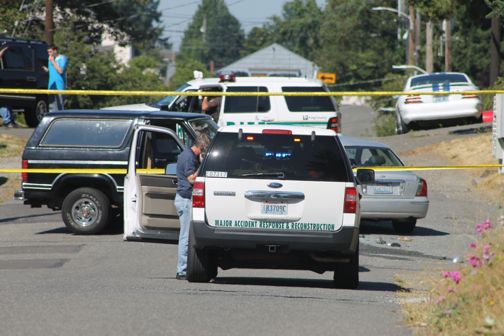 11:07 AM UPDATE: The crash is in an off-the-beaten-path a residential neighborhood. Two vehicles are involved; we've just added photos (blurring one otherwise-visible plate, as is WCN policy). Investigators from the Major Accident Response and Reconstruction team are at the scene now; they've deferred comment to KCSO's media liaison, Sgt. Cindi West, from whom we expect more information later.
11:28 AM UPDATE: Commenter Beverly says the victim is a neighbor who lives on the street where this happened.
11:55 AM UPDATE: That's confirmed by Sgt. West, with whom we just spoke; she says the victim is in his early 70s and was pulling out of his driveway onto SW 106th, when an eastbound vehicle hit him. The woman and child in that car were not seriously hurt, she said, and neither driver appeared to have been under the influence, nor does it seem speeding was a factor, according to Sgt. West, though the final determination of the crash's cause will be up to the MARR's findings.
You can follow any responses to this entry through the RSS 2.0 feed. Both comments and pings are currently closed.